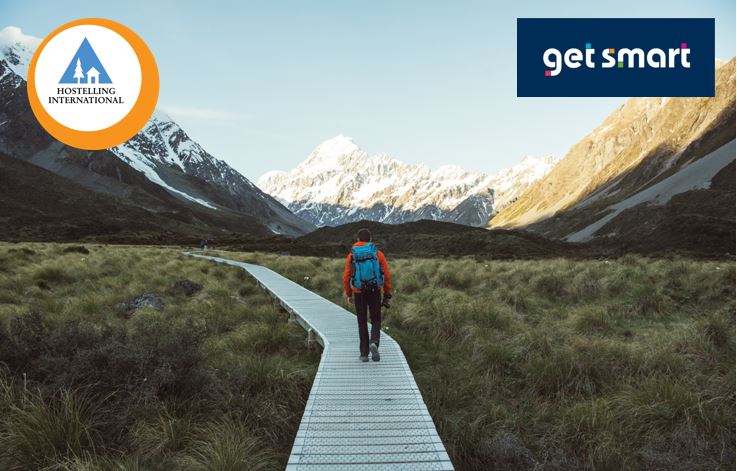 New Zealand-based software development company getsmart is delighted to announce the signing of a Partnership Agreement with the International Youth Hostels Federation (Hostelling International).
Hostelling International represents 65 National Youth Hostel Associations and, with more than 3,900 hostel locations, is the sixth largest accommodation network in the world.
Through its Agreement with Hostelling International, getsmart will provide tailored customer insight solutions for HI member associations, building on work undertaken for YHA New Zealand in recent years. Since it started using the getsmart platform, YHA New Zealand has gathered detailed information from almost 30,000 customers in 92 countries and in four languages; using customer insights to drive ongoing operational improvements and to inform business development activities.
"getsmart has proved a very high value resource for every level of our organisation" says Brian Westwood, Sales & Marketing Manager for YHA New Zealand.
getsmart will provide each participating Hostelling International member association with a customer insight programme that is not only designed to meet its needs but which allows benchmarking with other member associations. Key system features will include real-time alerts on issues of concern to customers (enabling hostel managers to address concerns before these escalate and are shared more widely) and real-time dashboards and reporting tools for data analysis and the sharing of insights.
The getsmart platform is also being used by Hostelling International member associations in New Zealand, Australia, the USA and Canada for a combined longitudinal survey programme. This programme is designed to track changes over time in the needs and behaviour of travellers around the globe.
For more information: Cristine Angus
Chief Executive
Get Smart Limited
Phone: 04 499 2210
Mobile: 027 283 0625
Email: cristine@getsmartglobal.com
Web: www.getsmartglobal.com
About getsmart
getsmart is based in Wellington, New Zealand, and specialises in market intelligence systems: its mission – to make high-quality information accessible to all as the basis for good decision-making. The getsmart system includes advanced tools for online and mobile data collection, and for benchmarking within and between organisations in real-time.
Since its launch in 2010, getsmart has been used by millions of people around the world to provide feedback and other insights to organisations primarily in the tourism and travel industries. The company's clients range from regional activity and attraction operators to large national rail operators and international hospitality networks.