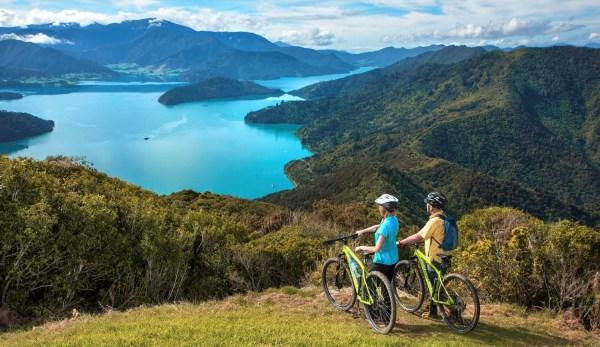 Learn how to turn your customers into brand advocates while also supporting your local cycle trails to gain greater insight into trail use with the NZCT Operator Programme. 
The NZCT Operator Programme is a customer feedback system that has been subsidised by New Zealand Cycle Trails inc for partners which is super-easy-to-use and very cost-effective. It gives essential information on your customers and how your business is performing from their point of view compared with others in your sector.
How does it work?
You will receive a weblink to distribute to your customers which will first take them to the standard NZCT survey for the trail you are operating on, before asking them about their experiences with your business. Not only will you gain great insights for your business but you will be helping your local trail to grow!
Features:
The Operator questions are fully branded for your business.
The core operator template includes questions on Brand Choice, Experience, Overall Satisfaction, NPS, Highlights and Opportunities.
Custom questions can also be added to the operator set.
Receive weekly email updates on the latest customer feedback and monthly reports tracking trends.*
In the future, confidential benchmarking with others in your sector will become available.
As an extra benefit, email alerts can be set to trigger immediately feedback is given, allowing you to recognise exceptional staff performance or get on top of any problems before these escalate!
Contact us for more information on the NZCT Operator Programme.
*You will receive all the responses to your operator questions and the demographics only from the standard survey unless otherwise agreed with both NZCT and the relevant Trail,
Image Credit: QCT Inc–Richard Briggs